Our last updoot before Christmas. Contains tiny planets and other things!
This will be our last weekly update before we take some time off during Christmas to hang out with families and all that. As you probably know (if you read the blog), our latest prototype about Vlad the Cosmonaut Vampire is coming to a close. We will release this prototype sometime during next week, so make sure to keep an eye out for that!
Mattias
I got elected president of The Student Union of Skövde, so the next year will be a great opportunity for me to learn about leadership and organisation, I'm super psyched!
This week I've been working on some sick houses for our prototype, there's no reason to talk lenghty about them so I'll just post a sexy image instead.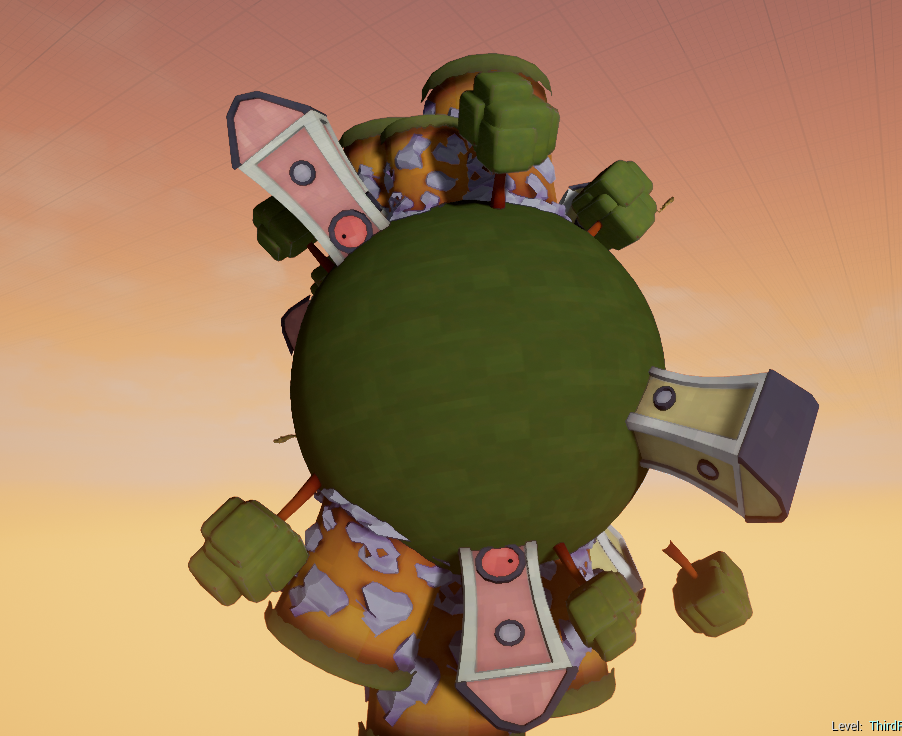 Niklas Bergwall
This week I finished a damn fancy speech in my course in business English, made some wonky character animations for our current prototype, and saw the new Star Wars (10/10 would watch again). I am writing this at my parents house in the snow covered forests of northern Sweden, about to begin the most intense food consumption of the year. Happy holidays! 🙂
Niklas Lindblad
I got a bit too carried away with the ludum dare submission Gustav & I made…
Gustav Rosberg
I too got a bit too carried away with the ludum dare submission. I did manage to do some work with 3d models for Vlad but there is not a lot to show apart from the image that Mattias linked on the top. Making a spherical map is a bit of a mindbender both mechanically and aesthetically so it's taking a bit of time to finish. I've realized I can't design maps for games so at the moment I'm focusing more on the aesthetic aspect of it.
Realized I forgot to actually follow up with pictures in the last blog post but pretty much everything is covered above. In addition here are some stock flowers I made for detailing at a later point.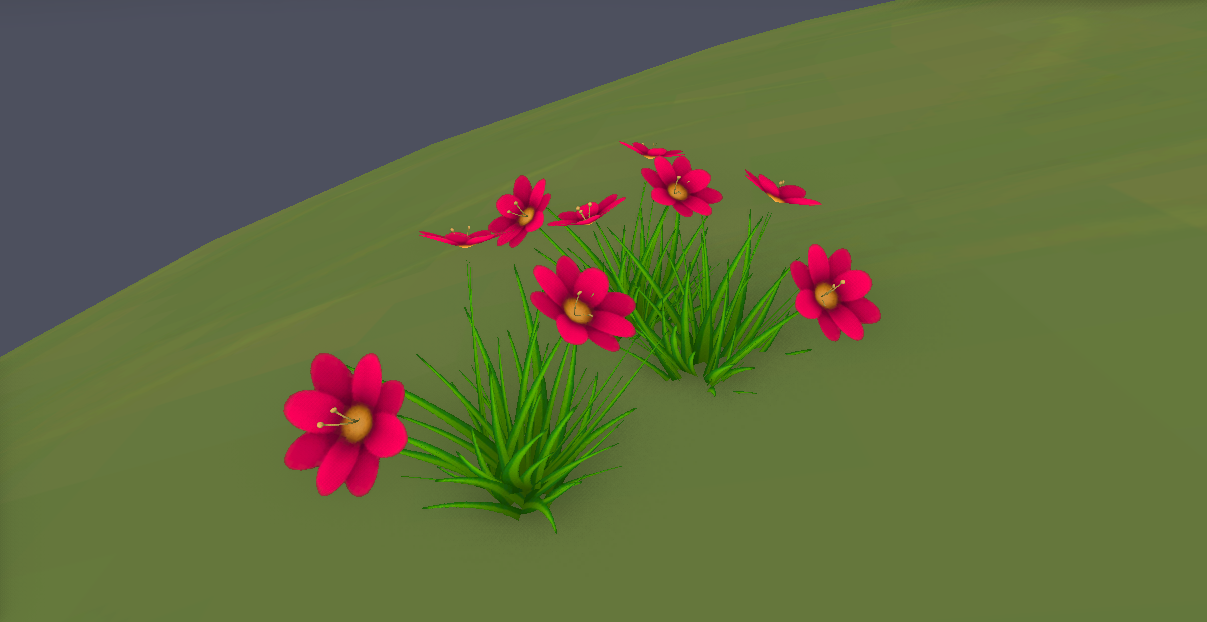 Star Wars was pretty sweet. Don't want to say much more than that.