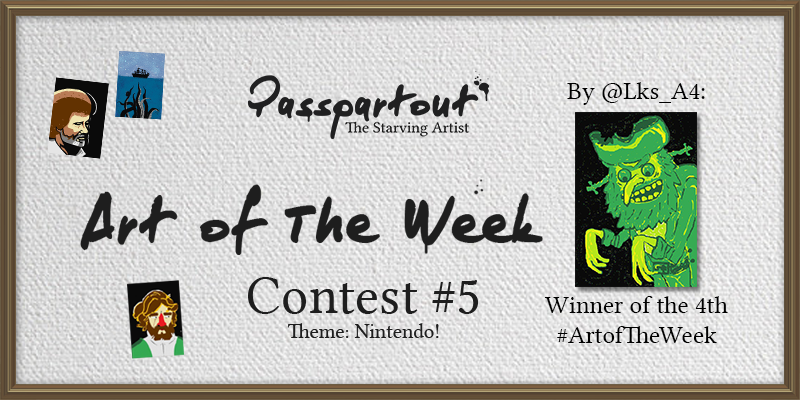 Fellow artists! The fourth #ArtofTheWeek has come to a close and the fifth one is to begin! Well done Luke (@Lks_A4) for winning this past week's contest!
The rules are as simple as rules get. Create your masterpiece in Passpartout, follow the given theme, and post it to Twitter (either by using the in-game feature, or manually by saving it as a screenshot). The internet is huge, so for discoverability purposes, you must also include the hashtag #ArtofTheWeek and tag us in the tweet (@FlamebaitGames), otherwise it might get lost 🙁
The theme for this week is Nintendo!
The winner of this glorious competition will acquire two Steam codes for the game, will be featured in our banner images on Facebook and Twitter, AND will get their artwork featured in the main menu of the game!! The deadline is next Sunday (August 27th) at 09:00 AM PST, or 04:00 PM GMT. The winner will be announced in the following hours!
May the paint be ever in your favour!