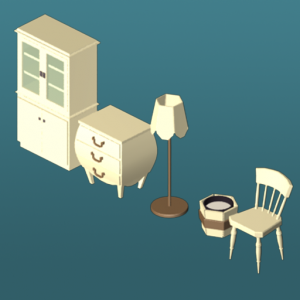 So we're making a game about walking and furnishing, more inside.
Now that our website is up and running and most of our interwebz-related things have been set in motion, we thought that we should take a moment to talk about the game that we are currently working on. You might have seen a few pictures or tweets from us about it, but we haven't really taken the proper time to explain what it's actually about.
A couple of months back one of us noted that there are not a lot  of mobile games that encourage exercise without being an actual training app. The vast majority of existing exercise-related apps are completely centered around helping the user keep track of their exercise, or encouraging the user to exercise more. We weren't able to find many lifestyle apps that mainly focus on an engaging gameplay experience while also rewarding the player for physical exercise.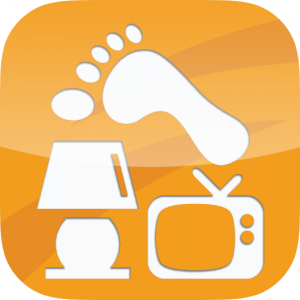 The game we are currently making will be a casual gaming experience that encourages the player to stroll around. The main gameplay element is interior design, where the player can purchase furniture for their own little home in order to customize its appearance. The secondary gameplay element is taking care of a pet that lives in this apartment. The main currency in the game is money that the player receives from walking, which is then used to purchase furniture and pet accessories and food.
The game is called DecoStep (Facebook page)
We are still working out a few kinks, but we will continue to provide updates regarding everything related to the development of this game, stay tuned!